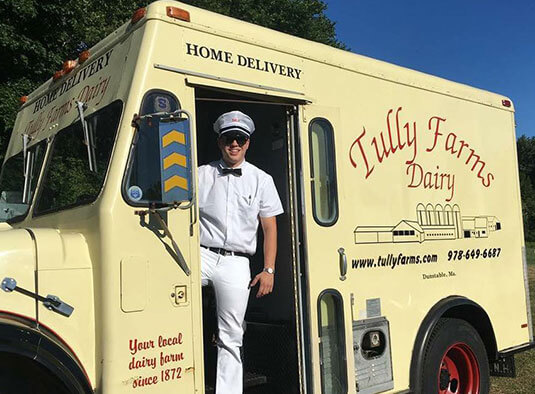 The Town of Dunstable sits right at the southern border of Nashua, New Hampshire, offering residents easy access to the city's metropolitan amenities while still retaining its rustic, small-town character.
An arcadian environment
Amid fast-paced urban development, Dunstable offers the alternative of a tranquil, rural lifestyle. Most of its 17 square miles are dedicated to open fields and pastures, farms, single-family homes, and conservation land, most of which are preserved and protected by the Dunstable Rural Land Trust (DRLT).
Through donations and volunteer work, the DRLT maintains over 800 acres of natural landscapes and wildlife, including the DRLT Wildlife Preserve, Flat Rock Hill, Unquety Brook Meadow, and Horse Hill Quarry. Here, residents and visitors alike can enjoy hiking, cross-country skiing, snowshoeing, kayaking, fishing, and more.
While it doesn't have major shopping centers like its neighbor Nashua, Dunstable has a variety of homegrown businesses. One well-loved meeting place is the Farmhouse Café, known for its freshly brewed coffee and traditional breakfast specials. If you want to celebrate something or someone special, you can order a fresh bouquet of flowers at The Rose of Sharon, a family-owned flower shop that has been serving Dunstable and the surrounding towns for over 25 years.
A community with a strong volunteer spirit
People come for Dunstable's pastoral charm and beauty, but many choose to stay for its warm and welcoming community. The town is well-known for its strong camaraderie and dedication to serving fellow residents, with non-profit local organizations such as the Memorial Day Parade Committee, Dunstable Grange, Musical Notes: Music for Senior Centers, Dunstable-Tyngsborough Lions Club, and the Groton-Dunstable Education Foundation.
Dunstable's residents are also committed to preserving the town's history and rural environment by donating to or volunteering at Friends of Willard Brook State Forest and the Tyngsborough-Dunstable Historical Society.> One can also join creative and special-interest clubs such as the Dunstable Theater Collaborative, Dunstable 4H Club (Homesteaders), and Merrimack Valley Artisans.
Looking to settle down in this gorgeous community? I'm Jenepher Spencer, your go-to Massachusetts Realtor. Take that first step in your real estate journey by calling me at 978.618.5262 or by ending me an email here.

Sorry we are experiencing system issues. Please try again.