Main Content
Jenepher Spencer
Meet Jenepher Spencer
Meet
Top 1% of 96,000 worldwide Coldwell Banker Agents
For more than fifteen years, I have provided dedicated real estate services to countless clients in Massachusetts and New Hampshire. I know firsthand that the buying or selling process isn't always easy. My number one goal is to take the stress out of the transaction, so you can focus on finding the perfect home for you and your family.
Meet Jenepher Spencer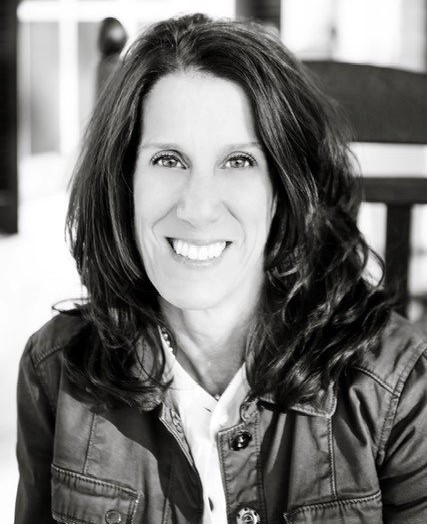 Recent Reviews
"We are really impressed with Jenepher's professionalism and loved working with her. We had an amazing experience working with Jenepher. She listed our house in the right price range and sold it above our expectations. Photos, staging, advertising etc came out really well. We definitely recommend Jenepher for realtor services."
-
Sold a Single Family home in 2022 in Groton, MA.
"When we were looking to sell our home we met up with Jennifer Spencer representative for Coldwell Banker Agency. We were looking for an agent that we could trust.. that would work for us. Jennifer 'skills,.made us feel confident throughout the whole selling process. Jenephers knowledge was right on. Jenepher Spencer advocated for us. She has killer negotiation skills. We highly recommend jenepher for your selling or buying experience."
-
Sold a Single Family home in 2022 in Dunstable, MA.
"Flawless. Managed the preparatory and staging process perfectly, and kept us apprised throughout marketing without overwhelming us with information. Would recommend Jenepher without reservation to anyone who needs a broker in the area."
-
Sold a Single Family home in 2022 in Dunstable, MA.
"Outstanding realtor with great attention to detail. Experienced, knowledgeable, and no nonsense style. She gets the job done. We are thrilled that she guided and directed us, most effectively, in the successful purchase of our dream home, in this very competitive sellers' market."
-
Bought a Single Family home in 2022 in Acton, MA.
"Jen was extremely easy to work with and made the whole process of selling and buying painless and stress free. She is very in tune with current markets and provided an approach to selling our house that resulted in over one hundred showings and over 30 offers. If we were to go through the process of either selling or buying another house we would definitely insist on working with Jen."
-
Bought and sold a Single Family home in 2022 in Westford, MA.
"This is the second time we have worked with Jen. She is professional and very responsive. We have had two very successful experiences working with her and would definitely recommend her as a Realtor!"
-
Bought and sold a Single Family home in 2022 in Sterling, MA.
"Jenepher helped us sell our home as we prepared for an international move to London with three young children just before the holidays. Her approach secured a fantastic offer after just one weekend of showings. Her knowledge of the local area and her real estate expertise ensured that our marketing and pricing strategy were spot on. Jenepher negotiated an offer that attracted the perfect buyer for our needs. We cannot wait to work with Jenepher again when we move back from London!"
-
Sold a Single Family home in 2022 in Groton, MA.
"Jenn went well above and beyond my expectations in my home buying experience. She was available any time day or night to answer any and all of my questions. I would recommend Jenn to anyone and everyone who is looking to buy or sell a house."
-
Bought and sold a Multi Family home in 2021 in Groton, MA.
"Jen is amazing! I had the difficult task of selling my parents' home that had been in the family for over 100 years. She had to work with me and my siblings and get us all on the same page as far as properly pricing it, listing it, and accepting the right offer. She led us in the right direction and we successfully sold. Thank you, Jen!!!"
-
Sold a Single Family home in 2021 in Lowell, MA.
"Jennifer is a top notch negotiator and responds immediately to any questions or concerns!! The best agent you could ever have to represent you! She has sold a home for us and helped us to buy a home!"
-
Bought a Condo home in 2021 in Merrimack, NH.
It humbles me to know that as much as I love to help people, this community has helped me, too. I'm blessed to be able to keep giving back. Even though my kids are now adults, I remain a proud sponsor of Groton-Dunstable youth sports teams. I am passionate about donating to organizations that support local families affected by cancer and addiction/recovery, among others. Two of my favorite activities are annually sponsoring the Pan Mass Challenge and purchasing 80+ pies through Pie in the Sky (proceeds provide food for critically ill families). I love what I do and have figured out along the way that my "why" of real estate is to help not only my clients but the community.
Groton-Dunstable Youth Baseball Team
Feeding America
American Foundation for Suicide Prevention
Brittany Lee Foundation
Susan G Komen Pink Walk
Pie in the Sky
Cystic Fibrosis Foundation
The Jimmy Fund
Alzheimer's Association
Herren Project
Sponsors Local Families