Main Content
Jenepher Spencer
Meet Jenepher Spencer
Meet
Top 1% of 96,000 worldwide Coldwell Banker Agents
For more than fifteen years, I have provided dedicated real estate services to countless clients in Massachusetts and New Hampshire. I know firsthand that the buying or selling process isn't always easy. My number one goal is to take the stress out of the transaction, so you can focus on finding the perfect home for you and your family.
Meet Jenepher Spencer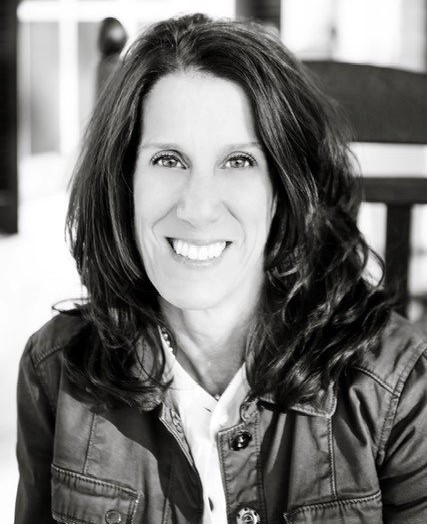 Recent Reviews
" Working with Jen was a great experience. As a first time home buyer the house hunting process can be daunting. Jen walked me through it all and I felt confident knowing I had an experienced relator on my side. She was able to find me the perfect starter home at a great price. Her guidance was invaluable and I would recommend her to anyone interested in purchasing a property."
"Cannot say enough good things about our experience purchasing a home with Jen. She is extremely knowledgeable and very professional. We had worked with another realtor prior to switching to Jen, and our experience was night and day. We had all the confidence in her ability to help us secure the perfect home for our growing family. Would absolutely recommend her to anyone looking to sell or purchase a home."
"My sisters and I used Jenepher Spencer to sell our family home after my Mom passed. She was great from the get go. She was straight forward with us and great at getting back to us with any of our questions and concerns as we were selling a very old Antique farmhouse in Groton Mass. She was friendly and compassionate as well because of course we were attached to our families home!! Everything was completed in a timely manner and I would highly suggest using Jenephrr Spencer. You wont be disappointed."
" Jen was great to work with. She was Personable and professional in all areas. She came highly recommended and I can see why. You'd be crazy to use anyone else!"
"Jenepher was wonderful to work with. She is so knowledgable and made everything feel easy. She was friendly, professional, and always available to answer questions or concerns. Make selling your home easy by using Jenepher Spencer as your agent."
"Working with Jenepher was a great experience. She gives great advice and listens to your concerns as well. I highly recommend her when you are ready to sell your home."
" Jenepher Spencer did a fabulous job and made the sale of our home an easy and pleasant experience. She helped us price our home competitively and is well informed about market value in the area. She goes above and beyond to ensure that she is there for you, making wonderful suggestions at all phases of the process. Our house sold in one weekend well above the asking price."
"When my husband and I decided to sell our home and move on to a new adventure after 20 years, it seemed overwhelming. Enter Jenepher Spencer! Quite apart from her warmth and signifcant people-skills, Jen had the remarkable ability to break down preparation tasks, offer frank opinions about staging, about what does and doesn't need to change, quickly walk us through our thinking about asking price and provide feedback, and -perhaps most important for procrastinators such as myself-create a time line leading up to the house actually going onto the market. Needless to say, everything unfolded EXACTLY as she had planned and predicted, leaving both the buyer and seller very pleased. Jen accomplishes all that she does for people efficiently and effectively. She has been a joy to work with in our opinion. No doubt, she will ,be in yours as well."
"You could not find a better person to guide you through a buying experience. She never waivered in her positivity and her intuition is impeccable. It takes a village and Jen has a winning village to guide you through the entire process. I love where I live!"
"Plain and simple - NOBODY knows real estate better than Jen....seriously ! You ABSOLUTELY want her to represent you in negotiations. Purchased Willowdale Rd Groton 2023"
It humbles me to know that as much as I love to help people, this community has helped me, too. I'm blessed to be able to keep giving back. Even though my kids are now adults, I remain a proud sponsor of Groton-Dunstable youth sports teams. I am passionate about donating to organizations that support local families affected by cancer and addiction/recovery, among others. Two of my favorite activities are annually sponsoring the Pan Mass Challenge and purchasing 80+ pies through Pie in the Sky (proceeds provide food for critically ill families). I love what I do and have figured out along the way that my "why" of real estate is to help not only my clients but the community.
Groton-Dunstable Youth Baseball Team
Feeding America
American Foundation for Suicide Prevention
Brittany Lee Foundation
Susan G Komen Pink Walk
Pie in the Sky
Cystic Fibrosis Foundation
The Jimmy Fund
Alzheimer's Association
Herren Project
Sponsors Local Families